Golden Pond has been a part of the Norfolk community for over 30 years
In the Fall of 2020 Golden Pond, along with sister location Simcoe Heritage, was passed from previous owners, John and Willie Stam, to the Lefler family, who will carry it into the future.  New owners Dave and Danielle Lefler, along with Mike and Renee Lefler are looking forward to honouring the past traditions and family spirit of the homes while also bringing their own vision for the future.
Dave Lefler oversees the operations for Golden Pond and Simcoe Heritage.  Dave was the first to notice the retirement homes were for sale in the Fall of 2019.  He was so excited about this that he reached out to brother Mike and the previous owners right away as he had been looking for an opportunity that would engage him in the local community, and this was it.  Dave has personal connections with many of the residents, having grown up in the area and knowing a lot of the families.  Dave felt this would be a positive and enriching experience for everyone, the residents, his family, and himself.  Dave describes this mindset as "True Value".  When not at Golden Pond, you will find David enjoying time with his family at their home in Waterford.
Renee Lefler handles all of the administration and marketing duties for both Golden Pond and Simcoe Heritage.  Renee is also the "Director of Fun"; organizing and hosting all the weekly activities with residents.  Renee is committed to the residents' happiness and strives to be an enriching part of their lives. Born and raised just outside Waterford on a working farm, she has a very strong sense of community and is an incredibly hard worker.  Renee believes that Norfolk County is a wonderful and safe place, not only to operate a business but to raise a family as well.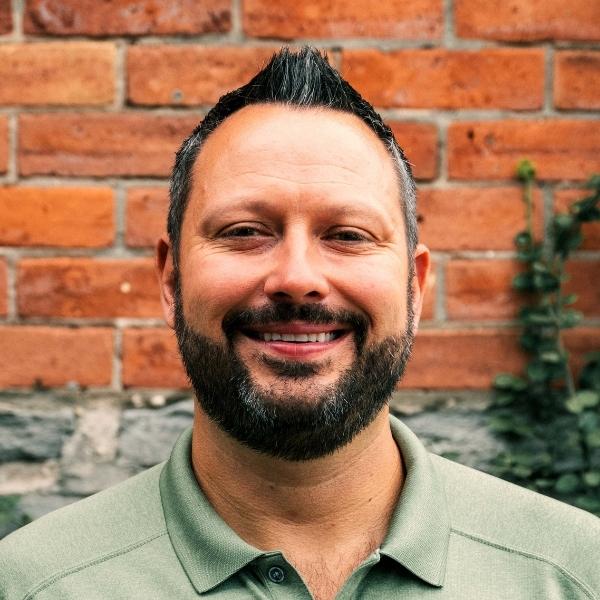 Mike Lefler is the 'numbers guy'. In addition to managing Golden Pond and Simcoe Heritage's financial duties, Mike is also a CPA at Good Redden Klosler, a distinguished local accounting firm.  Mike is extremely proud to be working with his family as a team to support the much larger family of residents at both Simcoe Heritage and Golden Pond. As well as working with his wife Renee, Mike is very pleased to be working side by side with his brother Dave once again. Mike's main passion in life outside of the business and his career is his family. Mike loves spending time with his wife and three young children, and especially enjoys the summer months down at the lake.
"We are honoured to be trusted by John and Willie Stam to carry on their legacy and dedication to this wonderful Christian family home. The four of us have all grown up in the Waterford area and are now raising children of our own in both Waterford and Simcoe. Moving forward in this transition, we will respect and honour the past, while also looking forward to the future with some fresh ideas and positive changes."  – The Leflers